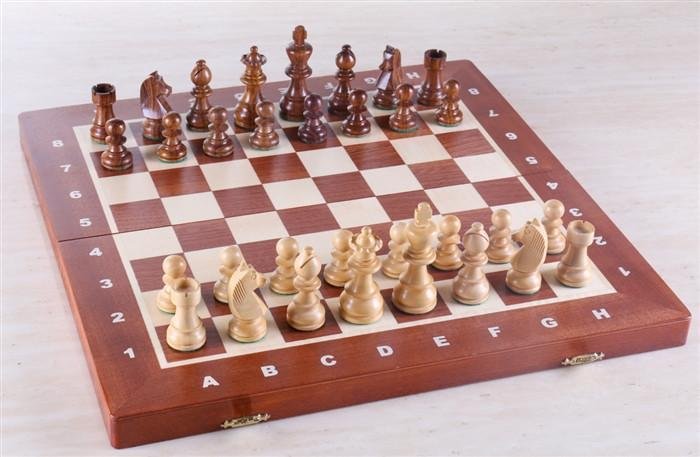 Portability, appealing Staunton pieces, and convenient interior storage inside a folding chess board combine to make this an exceptional for the mobile chess player who likes a large and attractive chess set for hybrid home and travel use.
The German design is both classic and timeless, loved by players of all ages.
Board
Board size: 16" x 16" x 1"
Board size when folded: 16" x 8" x 2"
Square size: 1.5"
Pieces
King size: 3.375" (3 3/8")
King base: 1.25"
King weight:: 1.4 oz
Pawn height: 1.5"
Piece set weight: 20.8 oz (varies slightly from set to set)
Green felt bases
32 Chessmen - 1 queen per side