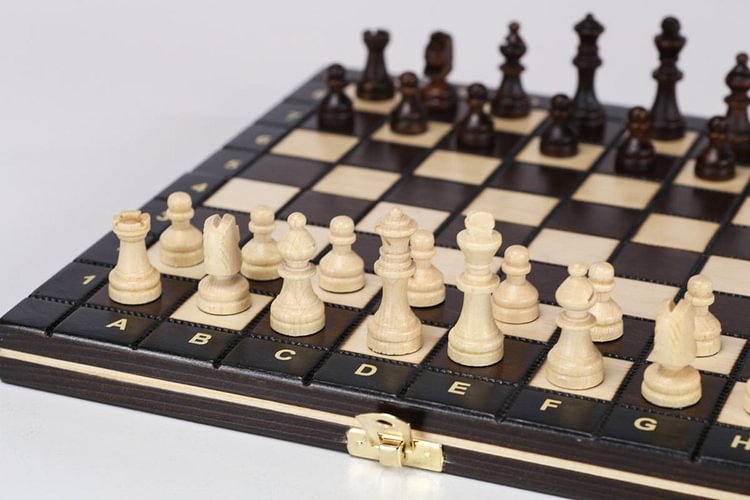 Tailored for travel with steady magnets this small birch wood set is fashioned in Eastern Europe and colorfully finished. Coordinate alpha-numerics border the game board for ease of recording or replaying recorded games. The pieces nestle in their own little compartments inside the folding case, closed with brass colored latch.
Compact, fun, and easy stow and go.
If you ever lose a piece, Chess House will take care of you.
Board size: 11"
Square size: 1 1/4"
King height: 2 3/8"
King weight: 0.1 oz
King Base: 3/4"
Pawn height: 1"