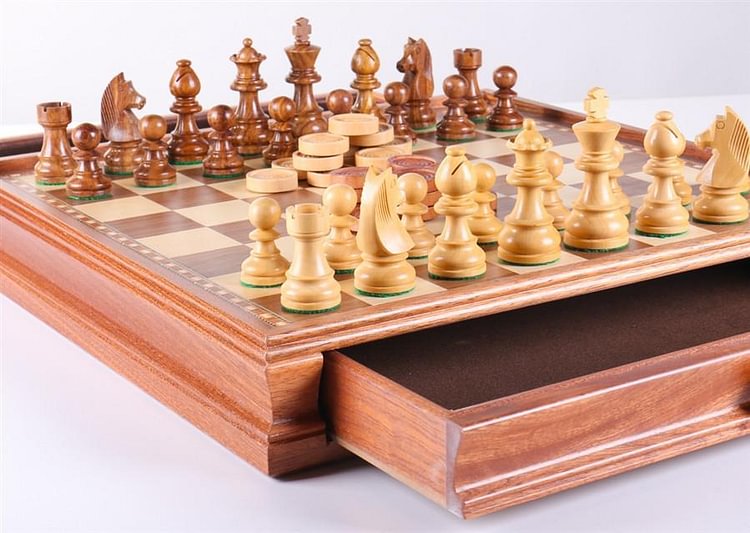 Standing out with wonderfully contrasted reddish brown, dark brown, and light wood Staunton chess men and checkers, this chess/checker set combo is a pleasing game box rendition with storage drawer. This decorative chess set will please chess players and non-chess players alike. The light chessmen are made of high-quality Sheesham wood and the black chessmen of rich, dark Kari wood.
Specifications:
Board
Board dimensions: 15 1/2" x 15" x 2 1/4"
Square size: 1 1/2"
Inlay Border
2 Felted-Bottom Drawers for Storage: 12" x 6 1/4" x 1 1/4"
Pieces
King height: 3 1/8"
King base: 1 1/4"
King weight: 1.2 oz.
Pieces weight: 20 oz.
Green felt bases
Checker size: 1 1/8"
Checker weight: 2.6 oz
Includes 32 Chessmen (1 Queen per side) and 24 Checker Pieces