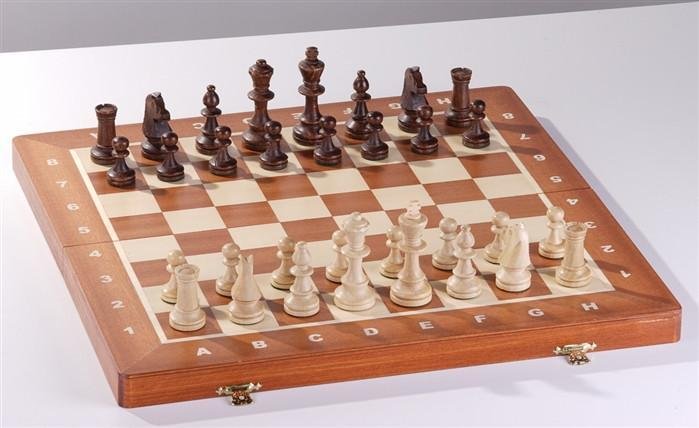 We are confident that this first or second chess set will solidify the love of chess in anyone that is a child at heart.
Are you ready to make the leap from an entry level plastic set? At 16" square, this lovely wooden set is large enough to impress, yet small enough to take on the road.
Best of all, the pieces store inside, and the board has printed coordinates for beginners or those that like them.
Features and Specs
Board size: 16" x 8" x 2" (closed)
Square Size: 1 1/2"
King height: 3 1/8"
King base: 1 1/8"
Pawn height: 1 1/2"
Pieces Weight: 10.4 oz
32 Chessmen -- No extra queens
Felted piece bases
Entire set weight: 3.5 lbs