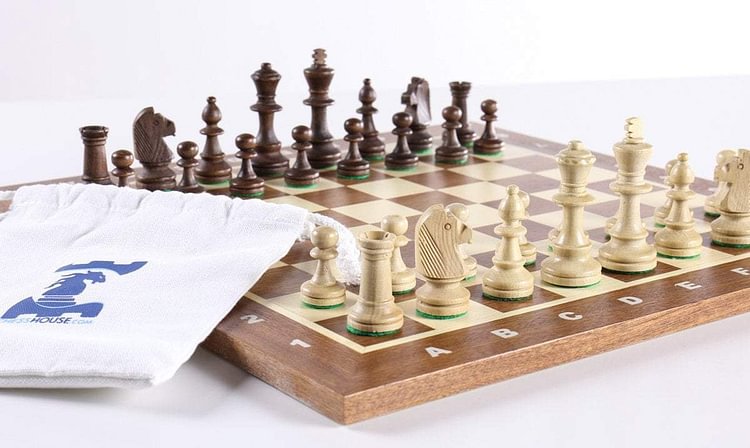 Need a small but sturdy, economical wooden chess set for play or study? It's a smaller version of our club size economy chess sets.
Great for personal study in a small space or play at home with the kids. When you don't want to spend much on a fine set and need a set that's sturdy and economical, this is the one. 
Plus, the durable, fabric Chess House storage bag adds a nice touch, keeping the entire set complete.  Ever need a piece replacement? Just as Chess House.
Chess notation coordinates along all four sides help beginning players who are replaying or recording games. Weighted and felted wood chess pieces play very smoothly on the board.
Both the pieces and board are made in Poland.

Specifications
Board size: 15 3/4"
Square size: 1 5/8"
King size: 3"
Base size: 1 3/16"
King weight: 0.5 oz
Green felt bases
Weight of all pieces: 18.1 oz.
Entire product weight: 5lb