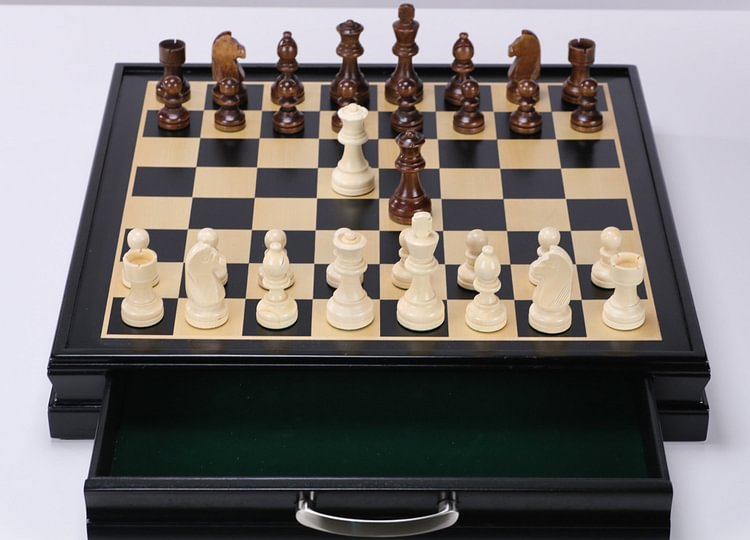 This straightforward, yet stylish storage chess set by Chess House is one of the easiest ways to start out in chess.  The wooden chess set is complete with chess (+extra queens), checkers, and felted storage drawer to keep your pieces together.

We consider the chess pieces an economical design that may be ideal for first time chess players. The chess board will be suitable for chess piece upgrades in the future in case more detailed, weighted, or collectable chessmen are preferred.
At almost 19", this storage chess set offers a full size board (2" square) any club and tournament player would appreciate and makes an impressive display. To some, the 19" might be larger than expected, so we encourage you to first consider the space required. 
The design is great for casual players taking up the game for the first time or revisiting it after many years.
Board size 18.5"
Square size 2"
Internal drawer measurements  H: 1 3/4. L: 14 3/4. W: 16 3/4"
King height 3 5/8"
King base 1 5/16"
34 wood chessmen (including 2 extra queens)
24 wood checkers
Sturdy, solid wood frame and real wooden veneer surface