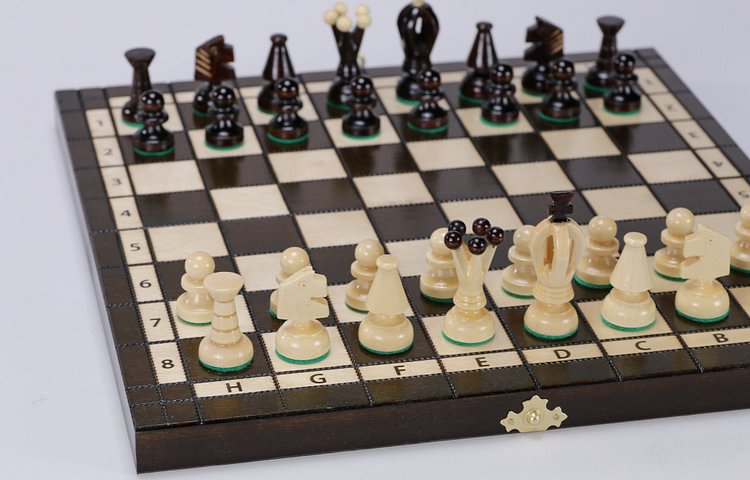 This 2 in 1 Chess and checker game set is a charming combination for game time. With easily recognized, tall wooden pieces, handcrafted in Poland, along with matching checkers, it's a board game combo that delivers plenty of character. The ornate design is complete with notation coordinates to help those who refer to coordinates while making moves.
Plush felt provides for, smooth, quiet play and the storage inside keeps it all nicely put together. The handmade piece construction shows attention to detail, and the overall design is attractive.
Board size: 13 1/2
Felted interior
1 1/2" Squares
32 chessmen included
Green felted bases
King measures 2 3/4" tall with 1" base
24 Checkers measuring 1"