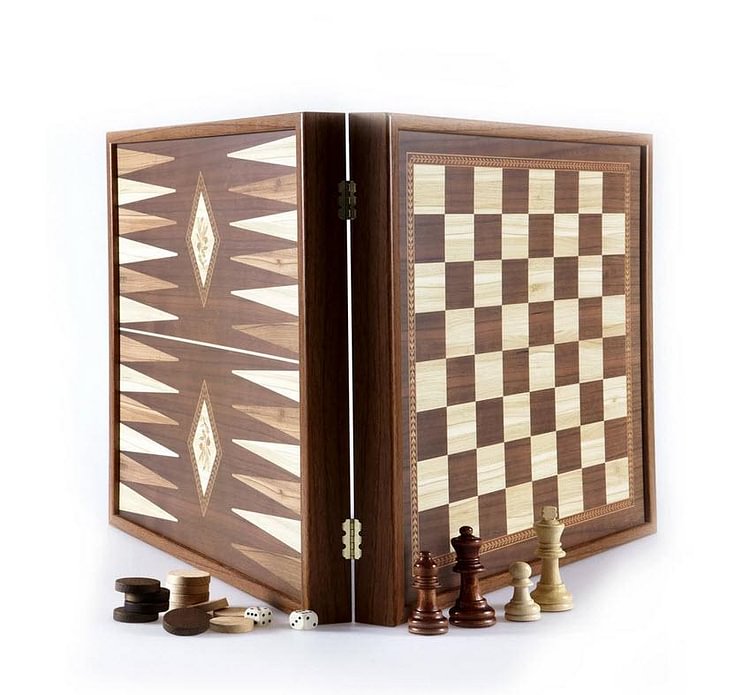 Classic Style - 2 in 1 Combo Game in Wenge Wooden Case -Chess/Backgammon 
Boasting a Classic Artwork and including all pieces to play, the Classic Style 2 in 1 Combo game is a luxurious update on timeless family favorite games.
A marvelous Combo Games Collection that will bring style and joy into your home.
Size of board is 16" x 16"
32 Wooden Chessmen

32 Wooden Backgammon Checkers
4 dice
1 doubling cube