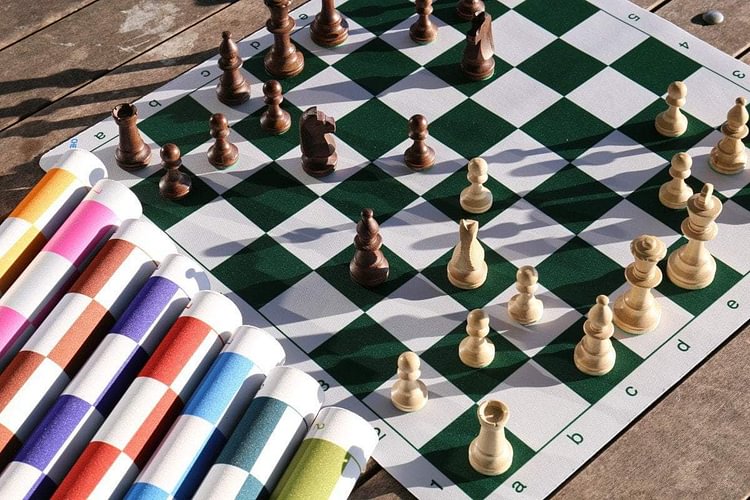 When you need an economical wooden chess set that you can easily take with you anywhere ... the beach, park, chess club... this is an ideal chess set!
Economical #5 wooden pieces pair well with customer-favorite flex pad chessboard for smooth play.
It's ultra-portable and super versatile! Fold the chess board into your pack or roll it in a travel case.
Customize it by choosing from variety of unique colors or get the standard green.
It's the perfect combo with pieces that will last and that are easy to replace should you ever need.
In fact, each chess set is covered by our Chess House lifetime guarantee.


The Pieces

Hornbeam wood
Felted base
King height: 3 1/2"
Base size: 1 3/8"
Weight of set: 18.6 oz
32 Chessmen
Made in Poland
The Board
Green cloth felt bottoms
Board size: 20" x 20"
Square size: 2 1/4"
Weight: 9.8 oz
Thickness: 1/16"
Made in USA
The Bag
Quality Chess House drawstring bag
8.5" x 6.5"