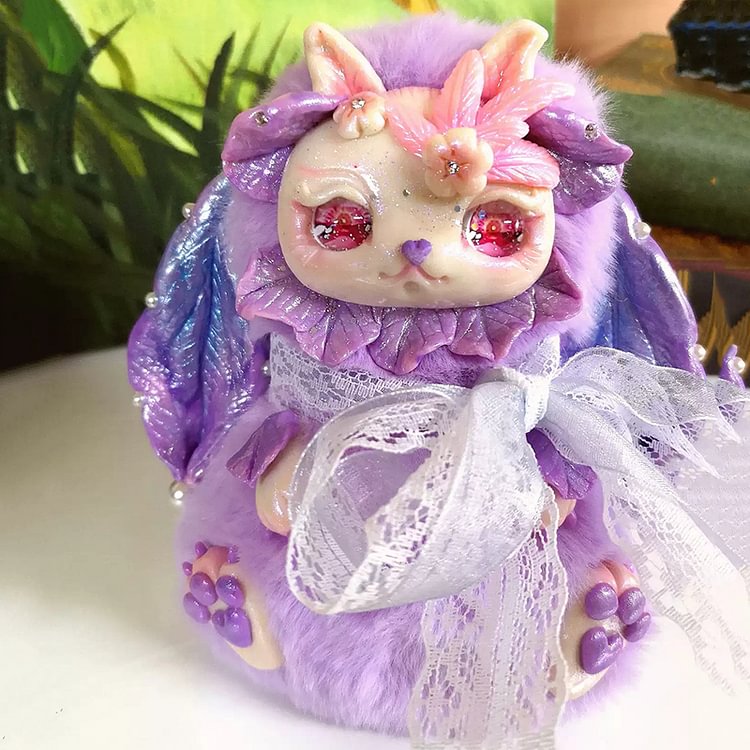 Little Fairy Ziye, with a shy and gentle personality, has a special skill, and the leaves of plants that she touches turn purple, and they become normal after three days. Likes to eat any red fruit.
Material: soft pottery + plush cloth + sewing process + cotton filling
This is a special gift for your children,you or friends
Note: Do not wash, do not play vigorously! Can be cleaned with a dry cloth
The product is purely handmade, there will be occasional slight handmade marks, please pay attention
If you have any questions, please feel free to contact me.