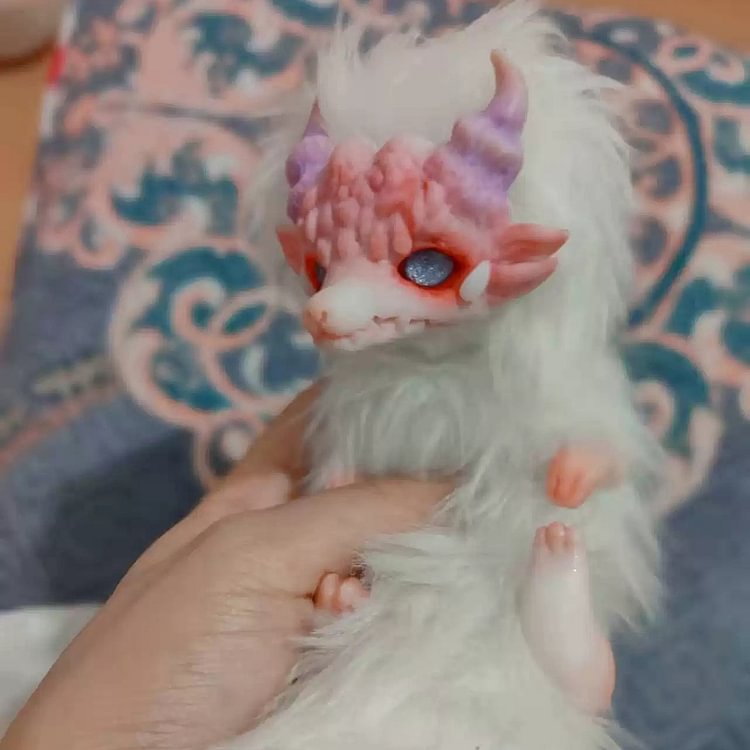 This is a fantasy mythical creature, a fluffy dragon,white fur, pink head, purple dragon horns,Cute stuffed animal doll.

Material: soft pottery + plush cloth + sewing process + cotton filling

Height: 11-30 cm

Support fur color and eye color customization.

This is a special gift for your children,you or friends.
It takes 10-15 days to make by hand, please be patient.

Note: Do not wash, do not play vigorously! Can be cleaned with a dry cloth
The product is purely handmade, there will be occasional slight handmade marks, please pay attention.

There is a dragon skeleton in the dragon's body, So you can't use great strength to play.

If you have any questions, please feel free to contact me.