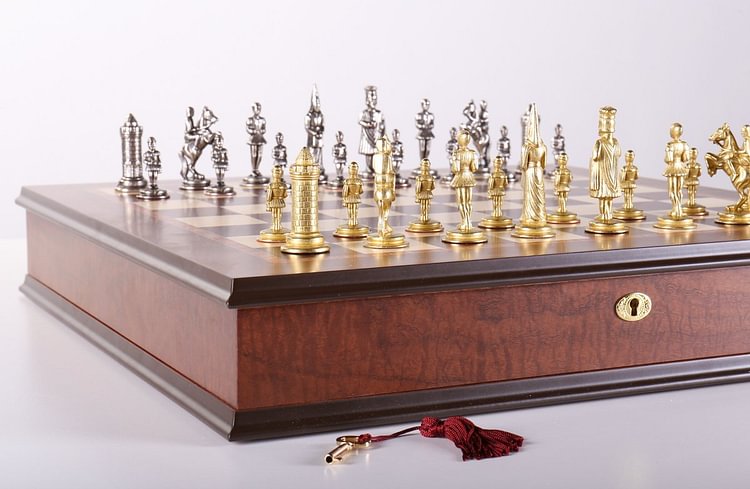 Wonderfully detailed metal set from Italy bears brass and silver finishes.
Specifications:
King size: 2 5/8"
Base size: 15/16"
King weight: 1 oz.
Set weight: 1 lb. 12 oz.
The Ultimate Cabinet Chess Storage Board is quite simply, made with the finest woods! Truly an Ultimate chess storage board for the chess player, this board is designed with inlaid Maple, Walnut, Mahogany, and Briarwood! Brass piano hinges serve for the structural raising support, and the storage compartment itself is serviced with it's own lock and key!

Eye-catching, beautiful, and everything else, this Ultimate storage chessboard will fulfill your wish for the best holder of your prize chessmen! It is hand-made in Italy.

Specifications:
Board size: 16 3/4" square and 2-3/4" tall
Square size: 1 3/4"