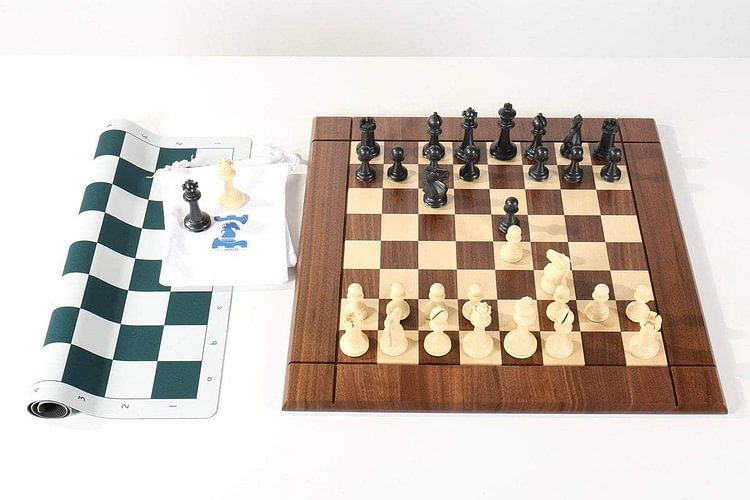 ** CURRENTLY COMES WITH WHITE AND BLACK PIECES!!
This combination chess set offers two premium chess boards with both home and travel function.
The Chess House exclusive handcrafted board of unsurpassed American quality plays like a dream with felt based, triple weight Inspiration pieces that glide across the ultra-smooth finish.
When fast-paced action chess or blitz games are played, the ultra-versatile new Flex Pad chessboard is the perfect flat playing mat for these playful and confident Inspiration design chessmen.
The superior craftsmanship and finer touches of both chess sets bring compliments from any curious onlooker or brave competitor.
Highlights
21" JLP Players Board with 2" Squares
20" Flex Pad Board with 2" Squares
3 3/4" Inspiration Chessmen with 34 pieces (including extra queens)
2 Bonus Drawstring Chess House Bags to store chessmen