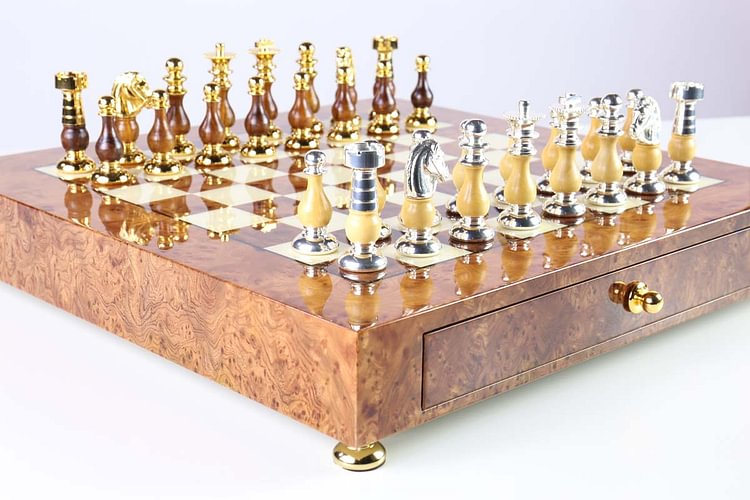 Heavy French Style Chess Men made in gold-silver, wood and solid brass sit atop this nicely figured 16" glossy Briarwood and Elm veneer storage board.  Matching brass pull and knob feet add a touch of elegance and highlight this combination was meant to be. A wonderful addition to any collection or décor.  
When not in use, the leather lined interior drawer cradles and protects each piece in their own space.
Produced by a lovely Italian family owned and operated company.   
Piece Specifications:

King height: 2 7/8"
King base: 1"
King weight: 2.8 oz.

Set weight: 4 lb. 4.4 oz.

32 Chess Pieces - no extra queens

Felt Bases
Board Specifications:

Board size: 16 1/2"

Square size: 1 5/8"

Board height: 3"
Interior spaces

16 measuring 4" x 1 3/8"
16 measuring 2 7/8" x 1 3/8"

Made in Italy