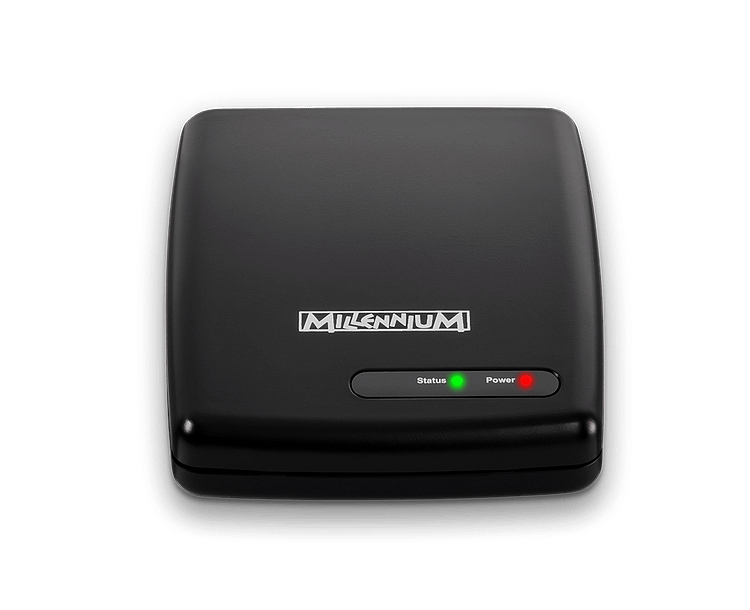 This bluetooth module for MILLENNIUM chessboards enables online play via the free ChessLink app as well as the use of chess apps on mobile devices.

The ChessLink is the tool for all who appreciate the comfort the real chess board along with the versatility of apps and online access.
This slim devices give you access to online platforms (lichess.org, chess.com, or tornelo.com) or various chess programs that you would normally have to play on screen. With the ChessLink you can play them on your comfortable MILLENNIUM boards:
- Classics Exclusive
- King Performance or Competition
- Supreme Tournament 55
Add ChessLink to enjoy expanded connectivity!
For example, on IPhone and iPad, the app "Hiarcs Chess Explorer" by Mark Uniacke which offers, among other things, an adaptive game strength with display of the ELO value of the player. It reaches over 3000 ELO.
On Android devices, the app "Chess for Android" by Aart Bik has the ability to load UCI engines with future online play coming.
That's just the beginning of how you can combine ChessLink with Exclusive and chart new territory with your chess experience!

Specs
Weight: 134g
Size: 4.92 x 3.86 x 1.3 inches
Power source: via power supply from chess computer