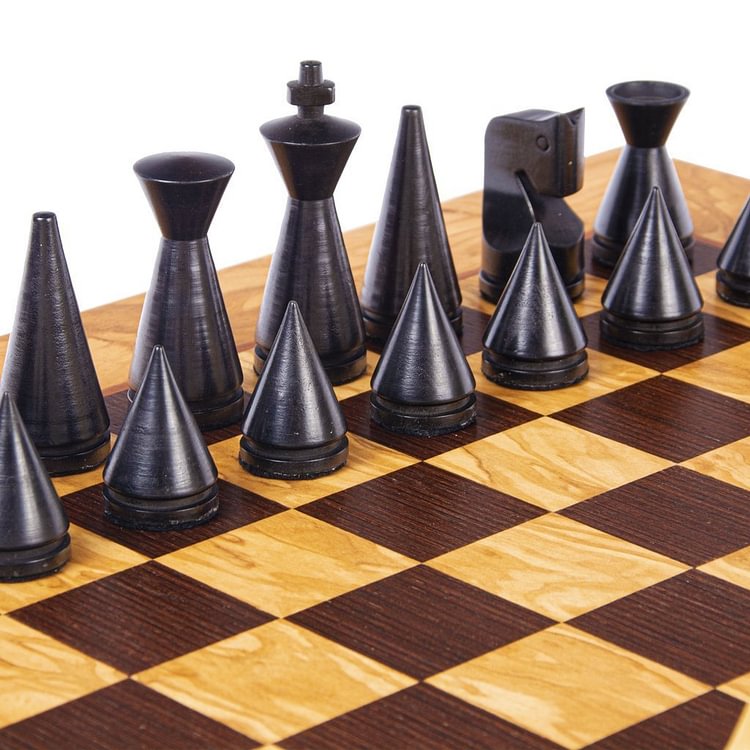 Olive Burl Chess set 16" x 16" with Modern Style Chessmen in Ebonized black and boxwood.
This unique wooden chess set includes a variety of thoughtfully sourced products. The set includes the perfectly matched Olive Burl chessboard that was crafted in our workshop in Greece by skillful artisans using the Art of Marquetry. The chessmen are weighted and feature a 3" King.  
Carefully selected wood veneers, traditional designs and special craftsmanship using the art of Marquetry give life to our Wooden Chess collection.
Specifications:

Chessboard: 16 Inches

Olive Burl / Oak playing squares
32 Wooden Modern Style Chessmen

King's height: 3 Inches

Pieces: Sheesham and boxwood