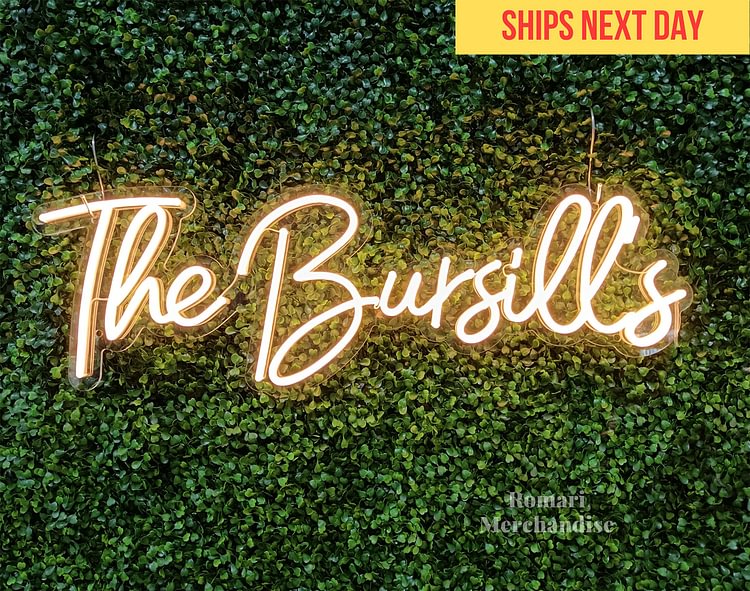 💡 Neon signs work well in a wide range of scenarios:
1, Weddings & parties
2, Home decor (bedroom, bathroom, living room, etc.),
3, Small businesses: Spa & salons, bars, cafes, restaurants
4, Unique gifts to celebrate your important relationships!
Gorgeous, insanely high quality neon sign made by hand and built to last.
Make a statement and design the mood in your home or shop with this gorgeous sign sure to create the vibe you've always dreamed of!
Made from long lasting, durable and environmentally friendly neon sign with a mounting back board - the sign comes standard with a 2 meter power cord and adapter - with plug fit for each shipping country.
Neon designed to last at least 5-10 years.