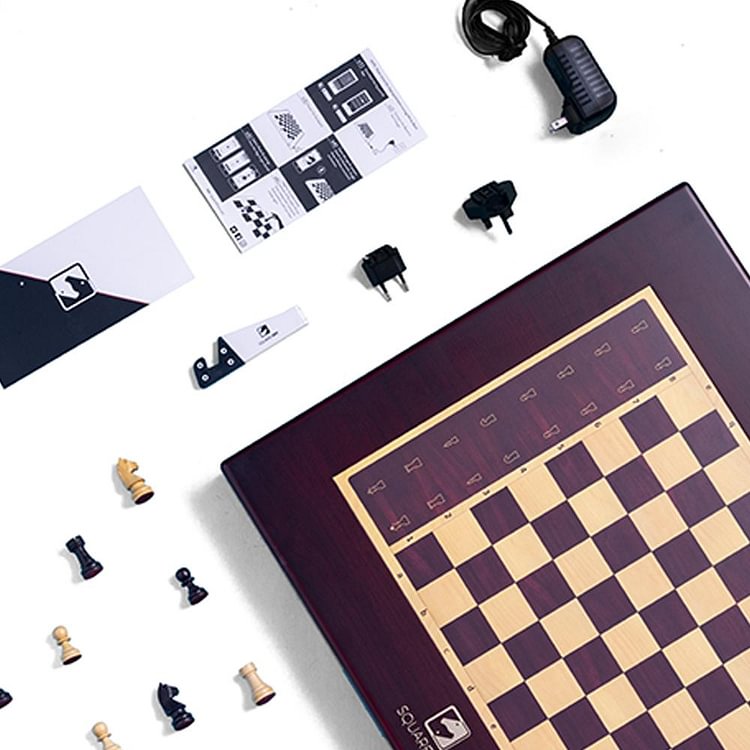 SquareOff uniquely offers automated piece movements, powered by advanced robotics. With a few taps, connect with anyone, from across the table to across the globe. Between SquareOff and Chess.com, over 30 million players available.

Play with Others

It's app connected so you can play with anyone, anywhere, right on your board.

Playing AI
The board comes with an intelligent AI that quickly adjusts to your level of expertise. It's based on Stockfish and you can select from a wide range of ELO rating levels, 800 to 3300.

Auto Reset
The board automatically resets pieces to their starting position after every game making things ready for the next game.
Live Stream
Discover new strategies as you live stream professional chess matches right on your board.
Analyze your game
Work on your past moves, enhance your gaming skills and prepare better for your next game.
Battery Powered
Integrated battery power with long life ensures you can enjoy cord free play for many hours at a time (12+)
Be Delighted Guarantee
When you buy at Chess House, you have the reassurance of 90 days money back satisfaction. Plus you have access to friendly help by email or phone.
Warranty
Square Off devices purchased on Square Off store come with a limited warranty of 12 months starting from the date of delivery. The limited warranty only covers product defects caused by workmanship or build materials. Any repair and replacement service covered by warranty, along with shipping and handling, will be free within this period.
What's in the box?
 Dimensions: 

23.74"x 19.05"x 1.92"

 Weight: 

5.4 kg

Chess Pieces: 

32 + 2(queen)