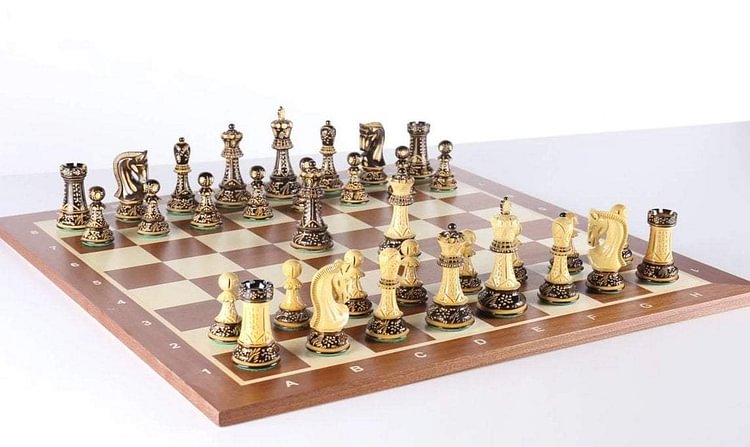 This chess set features one of the most iconic chess designs in the uniquely decorative "burnt" finish.  It's an eye-catching design with a historical twist.
Just select your favorite chess board color pairing and enjoy a well made chess set for casual games in your home.
The pieces are handcrafted by our top India craftsmen, then stained and polished for a fine finish that will be enjoyed by any chess enthusiast.
CHESSBOARD - Features and Specs
Board size: 21"
Square size: 2.25"
Mahogany and Birch veneer finish
Made in Poland
Felt pads to protect a table surface
PIECES
King height: 4"
King base: 1 3/4"
King weight: 2.3 oz
Pawn height: 2 1/4"
34 Chessmen (Includes Extra Queens for pawn promotion)
Set weight: 50 oz
BOX OR CASE
- See options suggested on this page, or view
Chess Piece Storage Boxes
to shop for one