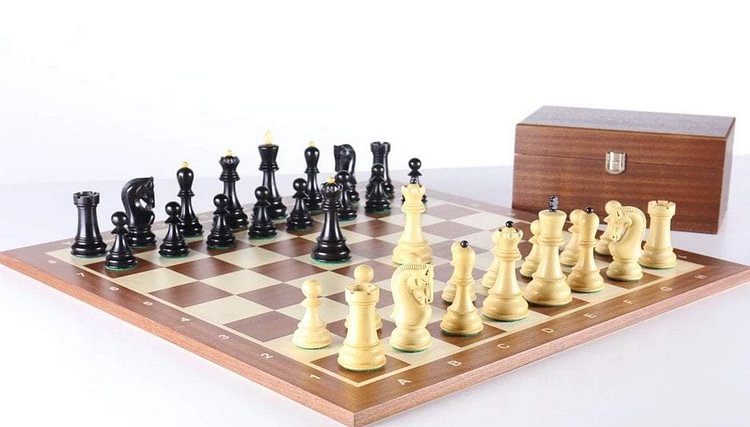 This complete chess set with box storage features one of the most iconic chess designs, the 1959 Zagreb.
Just select your favorite chess board color pairing and enjoy a well made chess set for casual games in your home.
The pieces are handcrafted by our top India craftsmen, then stained and polished for a fine finish that will be enjoyed by any chess enthusiast.
CHESSBOARD - Features and Specs
Board size: 21"
Square size: 2.25"
Made in Poland
Felt pads to protect a table surface
STORAGE BOX
Interior dimensions 8.6" x 5" x 4" (including lid space)
Movable divider
PIECES
King height: 4"
King base: 1 3/4"
King weight: 2.3 oz
Pawn height: 2 1/4"
34 Chessmen (Includes Extra Queens for pawn promotion)
Set weight: 50 oz