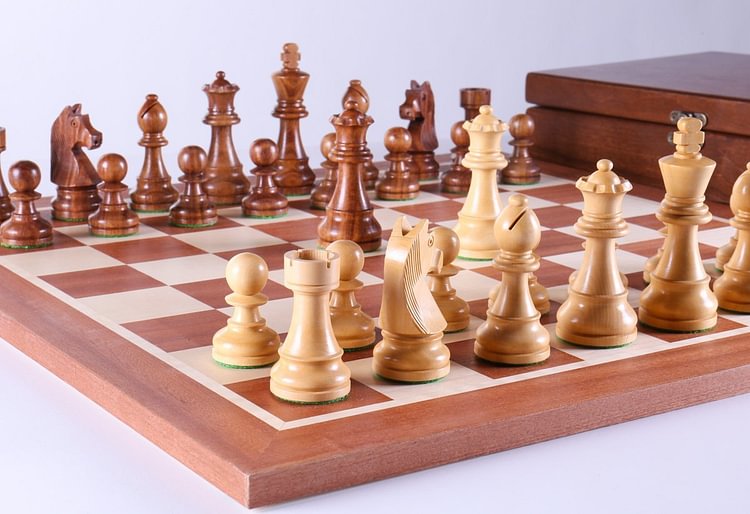 The Timeless design has seen play at the highest levels for decades. Here it is paired with one of our most affordable chess boards 19" Mahogany. With the maple box, it's a great first or second wooden chess set.
Durable hand-carved wooden chessmen are produced by skilled craftsmen in India and felted for a smooth playing experience on the European made wooden chess board.
The Timeless it a wonderful gift in a classic Staunton design that's easily recognized by new players and a perfect set that combines style and durability. With no sharp points to break, it can withstand years of chess play or study and if pieces are ever lost they can be replaced.
Specs
King height: 3 3/4"
King base: 1 7/16"
King weight: 1.7 oz.
Set weight: 33 oz.
Board size: 19"
Square size: 2"
Felt-lined Old-World style wooden box with latch closure
Crafted from Maple, 11 5/8" x 9 1/4" x 2 7/8"