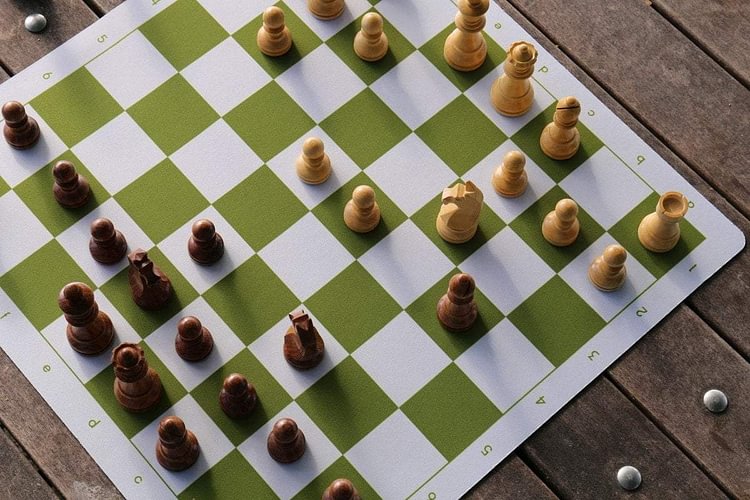 The Timeless design is excellent for players of all ages and levels. On the Flex pad chess board, it's a smooth-playing combo that looks and feels amazing.
The wood is carved, polished and finished well, with no sharp points to break. It can withstand years of chess play. The flex pad surface plays well with these pieces and you can choose from a variety of colors.
Best of all, because the board is a mere 1/16" thick it can store compactly by rolling or folding. Then place the pieces inside the drawstring chess bags that are included.
If you ever lose or break a piece, it's easy to get replacements from Chess House thanks to our lifetime guarantee.

The Pieces

King height: 3 3/4"
King base: 1 7/16"
King weight: 1.4 oz.
Set weight: 33 oz.
Pawn height: 1 7/8"
34 Chessmen (extra queens)
Made in India
The Board
Green cloth felt bottoms
Board size: 20" x 20"
Square size: 2 1/4"
Weight: 9.8 oz
Thickness: 1/16"
Made in USA
The Bags
2 quality Chess House drawstring bags
8.5" x 6.5"